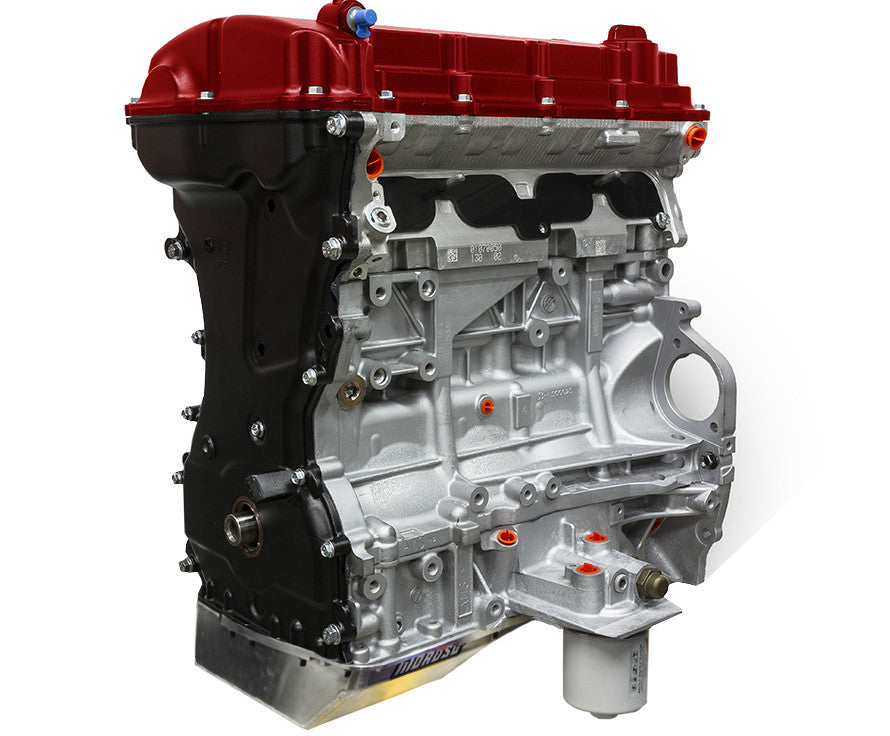 2.0L Street - English Racing Evo X Crate Motor
---
Turn Key Ready to Drop In Crate Motor!!

The English Racing EVO X 2.0L Crate Engine is the ultimate solution for high horse power reliability. Our crate engine comes complete from valve cover to oil pan to timing belt and components. This package uses only the best products we sell and comes ready to drop into your Evo X. Combine that with the latest in machine and assembly practices and you are assured only the best!
Race-Proven Results For You EVO
All our engines are individually handcrafted at English Racing using the same care as the ones found in our world record holding street and race cars.  When you choose an ER engine, you are investing in the knowledge gained from assembling 1000's of race engines over the past 10+ years.
Built To A Higher Standard
Just like our 1000+ whp Race Motors, every motor is balanced, blueprinted and assembled to English Racing's specifications and standards.  Before assembly, each block is checked for correct dimensions, cylinder bore, mains, block flatness, etc… to ensure you get the best foundation for your new engine. Every engine we assemble has a build sheet where tolerances, torque specs, and clearances are documented.
All New Components Utilized For  Reliability And Peace Of Mind
In order to keep the highest standards for reliability in our engine program we have chosen to use only the best in our builds. This is not an off the shelf combination, no expense was spared.  It is stuffed full of only the absolute BEST parts available.  We feel the added cost up front is much cheaper than having to build an engine and install it twice, not to mention the down time and frustration.  While other engine programs offer cheaper alternatives, we make sure your engine is ready for years of beating down your competition the first time around!

Features
STREET

Eagle Rods

ER Spec Wiseco HD Pistons

9:1 Compression

Polished OEM Crank

Oem Gaskets As Needed


GSC +1mm Intake Valves

GSC +1mm Exhaust Valves - Super Alloy

GSC Valve Stem Seals

GSC S2 Camshafts

GSC Beehive Springs + Titanium Retainers

ER Phenolic Intake Manifold Gasket

Main/Head Studs

Assembly 
---
 
Application
Mitsubishi Lancer Evolution 10

GSR and MR
---

Please call to order
---
Share this Product
---
More from this collection