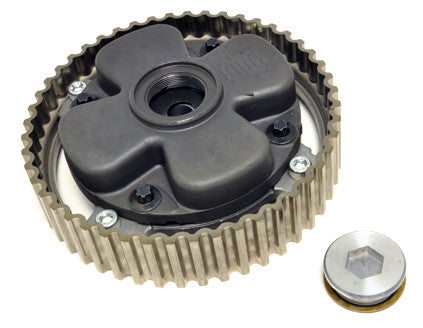 2.4L MiVEC Cam Gear Mod - 4g64 Evo 9
---
English Racing's Evo 9 MiVEC Cam Gear Mod increases the movement capacity of the gear.
When Stock, the gear has 30* deg of movement capacity. With our modification, we give the gear 8 additional degrees, increasing the total movement capacity to 38* deg. 
It's always good for 4G64's to get the total MiVEC Cam Adjustment Range back.
**Note**
This is a Service - You will need to send us in YOUR CAM GEAR and we will perform the service and send it back
---
Share this Product
---
More from this collection